Important Marketing Brief​
The best clients are those that will help your coaching business grow and achieve success and at the same time benefit most from the services you offer.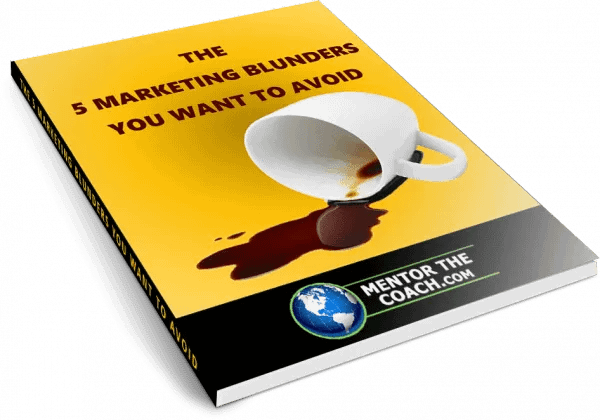 The Success of Your Marketing Depends On Many Things
Strategic and clear marketing goals and objectives are fundamental to any sound, effective marketing plan.
Without clearly defined goals, there's no clarity on what needs to be accomplished, and your brand will struggle to reach its potential.  By implementing a straightforward marketing plan, your coaching company will have the goals it wants to achieve and the execution plan to meet those marketing objectives.
Let's look at what not to do…  click to download your free copy of The 5 Marketing Blunders You Want to Avoid